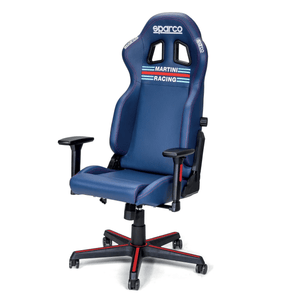 The ICON armchair is the replica of the Sparco Sports car seat.

The office chair has a lowered and widened seat for greater comfort and an adjustable backrest in inclination and lumbar adjustment.

The chair has an anti-roll device with 150° backrest lock and is equipped with an SGS / BIFMAX5.1 / EN1335 certified piston base as well as a tilt mechanism and spoke base high resistance with 5 strong wheels.

The arms are 2D type with multidirectional movement.

Warning: this seat must not be used in a car, it is not a car seat.